Brisbane Cash4Car Vehicle's Selling CHECKLIST
We offer the highest price up to $13,000
We offer cash for your cars, vans, trucks, Utes, 4wds
No vehicle is too big for us and that includes trucks
We buy any and all car brands
We give cash to the car removal on the spot
We go green and offer an eco-friendly car recycling service
Checklist Before Selling
At Brisbane Cash 4 Car, you need to follow the checklist before selling a car. We do the work of removing car & recycling with dedication, honesty & integrity. Our cash for cars process is, specially designed for the wellbeing of car sellers. The entire process is simple & hassle-free. Our company is following all regulations & guidelines as per the Australian Government. Let's discuss the checklist of the car removal process for Cash4 Car Brisbane.
The Procedure for Car Removal for getting Top Cash for Scrap Car
Contact Us for a Free Quote –
The first step is to contact our team either through call or request an online quote. You can call us at 07 3082 6442 or drop an email at info@brisbanecash4car.com.au!! Unlike other car removals, we provide cash quotes over the phone call & even without having to see your scrap or used car in person. We have accurate, obligation-free & fare quotes!! We'll ask you to disclose the following details such as-
Condition Metro Car Removal – Checklist
Make
Model
Age
Weight
Size
Kilometres Driven
Location
If it is Registered or Unregistered
After having details of your vehicle & then provide you the cash quote up to $13000!!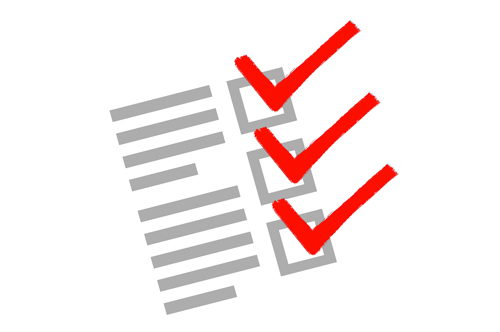 Book Your Car Removal
If you accept our offer then, schedule a car removal anywhere in Brisbane as per your comfort of time & place. We remove the scrap car in the shortest span of time, thanks to our speedy & fast Fleet of Tow Trucks and Drivers that are available throughout Brisbane.
Remove Your Belongings
Make sure to remove all the personal belongings from the car before selling to our salvage yard i.e. E-Tag. The remaining things will be disposed of by our team.
Enjoy Your Free Sydney Car Removal
Our team support calls you about an hour before your scheduling time. The skilled team will arrive at your location on time with our latest updated towing trucks. The whole process hardly takes half an hour depends on how easy access is. We'll pay you speedy & quick cash up to $13000 on the spot.
Towing of Your Scrap Car to Our Green Auto Recycling Yard
After receiving your car, we'll transport the vehicle to our recycling yard for further processing. Don't worry, we have all the latest equipment especially, for the disposing of an eco-friendly vehicle.
What are the Requirements for the Sale of Your Car?
Brisbane Cash 4 Car purchase any sort of vehicle regardless of any condition. Whether you have scrap, old, used, or accidental we don't care. Being a car wrecker, we are desperate to buy these kinds of unroadworthy cars for its scrap metals & parts. The spare recycles parts have huge value in the market.
There are few requirements to purchase unwanted cars & remove a scrap vehicle. Let's discuss it-
Proof of Ownership
According to legal law, car sellers must have to provide proof of ownership. The requirement of the title is not needed but it's preferred!! If you sell your scrap car to us with a tittle & registration then you are required to cancel the registration through submitting a notice of disposal form.
Photo ID
You also need to bring a photo ID which complies with your driver's license, passport & many more. If you have any queries related to documents then, call us at 07 3082 6442 & we would happy to solve your all doubts.
Remove Your Number Plates
Don't forget to remove the registration plates from your old vehicle. You can return number plates to the registry service centre or transfer them to opt for another vehicle.
We Can Provide All Required Paperwork
We handle all the documentary work about the scrap or used car in Brisbane. The whole process is stress-free & easy as a walk in the park. Having any doubts related to paperwork? If yes then, you can call us & ask your all queries.
Get In Touch With Us!!
We are a well-known & reliable company in the whole of Brisbane that has a mission to satisfy the junk or used car owners in a possible way. Moreover, we would happy to offer you top dollars up to $13000 for any make, model, or age regardless of any condition. We remove all brands i.e. Toyota, Nissan, Hyundai, Chrysler, Honda, Hyundai, Mitsubishi, BMW, Audi, Buick & many more… Feel free to contact us online or call at 07 3082 6442!!