Get Cash For Your Cars Today
We offer the highest price up to $13,000
No vehicle is too big for us and that includes trucks
We offer cash for your cars, vans, trucks, Utes, 4wds
We buy any and all car brands
We go green and offer an eco-friendly car recycling service
We give cash to the car removal on the spot
Get Top Cash up to $13000 for all Unwanted Vehicles Brisbane Wide
Have you been tired of a scarp or used cars for a long time? Having an unroadworthy vehicle on your property is not a blessing in disguise. One should not procrastinate the sale of unwanted vehicles. Sooner or Later you have to sell junk cars. Hence, the earlier you sell your unregistered cars you will get the more bang for your buck. Cash for car Brisbane is an ultimate solution to get the instant top dollars up to $13000 for any make or model. The cash payment time of our company is less than 24 hours. In other words, we pay the cash on the spot to junk car owners. So far, we have offered the desired valuable cash to millions of car owners. Furthermore, we love to hold sound & healthy relationships with our customers. We offer free instant online valuation either email via or call.
Cash for Cars Brisbane is stick to their word of mouth & don't have any habit of alluding to our customers, unlike other dealers. However, there are lots of cash for car owners who scam with you on purpose while dealing with old cars. Therefore, you need to make the right choice by selecting the right reliable cash for a car. We are the authorized & insured skilled experts with whom you can sell your vehicle in a few minutes.
Our Premium Services Around Brisbane
The services of our company are no-brainer & it comprehends all car owners. We offer reliable & top-notch services to junk car owners in no time.
Car Wreckers Brisbane
If you live in Brisbane then, you might have heard about us. We are the top leading auto wreckers that dismantle the spare parts & then recycle them for further reselling in the market. We have been serving Brisbane for wrecking services for decades. Ready to get the top dollars for a wrecked car? Get in touch with us today!!
Spare Auto Parts Supplier
Free Car Removals
Cash for car offers you free car removals in all suburbs of Brisbane. We come to your place to remove the car. You only need to call us & inform some basic details to our support team. After then, we decide the cash price for your scrap car. Make sure to disclose accurate information otherwise, you will not get the valuable cash.
Make top dollars instantly? Contact Brisbane cash 4 cars and get money on the spot!
Local Car Removal Brisbane
The reason behind our remarkable reputation in Brisbane is hassle-free services & same-day payment. Additionally, we offer free pick-up or towing services Brisbane wide. However, the wrecked car owners can't tow away the car to our place of business. Therefore, we are the best way to sell a second-hand car in a matter of seconds. Our company has worked a day in day out to reach the top position in the automotive industry. The vision of our team is to satisfy our clients in the best possible ways. The entire process is as easy as ABC!! Our old customers speak highly of our services & completely rely on us for junk or old car services.
Free Eco-Friendly Car Disposals – A Step towards Green Auto Recycling!
The team of cash for car Brisbane know ins & outs of car industry like the back of their hands. We have a separate place for the salvage yard where we wreck & dismantle the auto parts of junk cars in a safe manner. Moreover, we have all the equipment especially for green auto recycling in Brisbane. Our auto wreckers & recyclers do eco-friendly work practices under all the latest environmental standards. We leave no stone unturned to save the environment for the future generation. The company believes in keeping the carbon imprint on Mother Nature down with green car recycling. Get Instant & doorstep cash for car disposals today. Give us a call at 07 3082 6442!!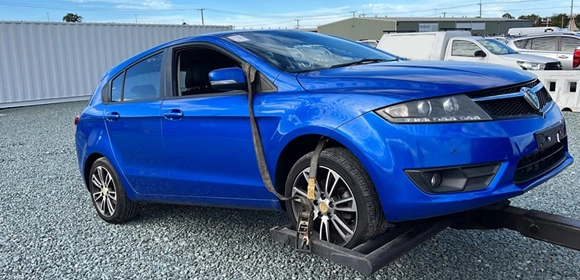 Remember!! The Team is only one Call Button away from you- Three Simple Steps to Sell your Scrap Car
Don't let yourself hold one call button away from getting top cash for written-off cars. We have a simple process like a piece of cake. Get yourself free from hassles of car selling & have a look at our three-simple steps-
Get Free Quote
Call us at 07 3082 6442 or Request an online quote on our website. Our team supporter will get back to you in just 60 seconds & further discuss the details with you.
Get Cash on the Spot
Lastly, we pay you the top cash on the spot & tow away the vehicle with us. Make sure to have ready your driving license before reaching us to get the receipts quickly. We never ask for the registration plates. In case, you have Rego of more than one month you can return them to the transport department.
Free Pick-Up Brisbane
Based on your details, we offer the cash quote. Once you agree upon our quote, we'll schedule the car removal as per your convenience location. If you have any special instructions for the tow driver then, let us know!! Hence, it will make our & your process easier.
Get cash for your scrap and unwanted car in Brisbane immediately
We Buy Second Hand, Old, Damage & Unroadworthy Regardless of Any Condition
You don't need to spend thousands of dollars in Brisbane to sell your car although we buy cars in any condition. Whether you have registered, unregistered, second-hand, or accidental damage. Don't let your driveway overburden with unroadworthy vehicles!! Even though, we don't have any hidden or administration charges. Call us today & get insights into your vehicle through our free online quote.
We Buy All Makes or Models
You can sell you any make or model to us & get instant top cash on the same day. At Brisbanecash4car, we don't accept only cars although we deal with trucks, Utes, 4X4 commercial vehicles. How far you are from our salvage yard It doesn't make any difference to us. Our tow driver reaches your place on time. You can sell your vehicle anywhere in the whole of Brisbane.
We purchase all brands such as Kia, Audi, Ford, Isuzu, Hyundai, Mazda, Jeep, Suzuki, Mercedes, Holden, Toyota, Mitsubishi, Volvo, Acura, BMW, Volkswagen, Range Rover, Land Rover, and all others. Whether your car is working or broken off amidst road, we'll tow away & offer you top cash.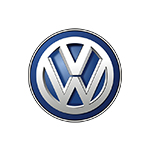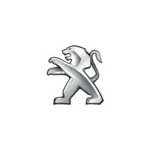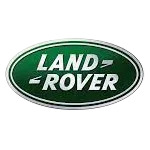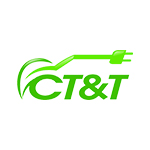 Turn your old and junk vehicle into cash with cash for cars Brisbane
Why Should You Deal with Cash for Car Brisbane- Glimpse of Remarkable Offers!!
Instant Cash on hand – We pay up to $13k
Car Removal Brisbane wide
Free Green Auto Recycling
Technically Skilled Professionals
Hundreds of Satisfied Customers
Free Online Quote in No Time
Sell Your Car in no time
Any make or model accepted
FAQs
How Can I calculate the Worth of My Scrap Car?
The ultimate & best calculator is to get our free instant online quote for used or junk car in no time. Who knows the right worth of your vehicle than cash for car Brisbane. We have been working in this industry for many years & wreck hundreds of cars throughout the day.
Will you Give same-day removal in Brisbane?
Yes, because we have our truck drivers in all suburbs & the moment you call us, we can arrange the car removal on the same day.
Can I reschedule the Car Removal?
The answer is yes!! You can reschedule the car removal as per your spare time. We'll wholeheartedly follow your instructions. You only need to call us & inform our team for rescheduling.
What Documents are Required to Sell your Car Quickly & Hassle-free?
Please, make sure your vehicle is not indulged in any illegal or criminal activity.
Photo ID or a Primary ID (License/Passport)
Clear access for towing
Clear any pets from the premises
Ready to sell your car for cash? sell it now and get instant payment