Cash For Cars Albion
We offer the highest price up to $13,000
We offer cash for your cars, vans, trucks, Utes, 4wds
No vehicle is too big for us and that includes trucks
We buy any and all car brands
We give cash to the car removal on the spot
We go green and offer an eco-friendly car recycling service
Is lying in an unroadworthy car making you feel down? If yes then, why haven't you reach out to Brisbane Cash 4 Car yet? We buy cars for cash in across all Albion regions without considering the conditions. Although, you can all expired unregistered, scrap, or abandoned vehicles to us. We buy cars, trucks, SUVs, and all car types within 24 hours or less. If you are willing to sell your old or scrap car instantly then, we are the ultimate solution!! Get Free Used Cars Inspection by Calling on 0730826442.
Why You Sell Your Car To Us?
We pay on the spot cash for all cars, vans, trucks, Utes, 4wds including Trucks as well. That's the biggest reason that people love our business!! Addionally, we have eco-friendly car recycling services that never pollute the environment at any cost. You can also check Cash for Cars Albion Reviews & you will not single negative point of our business. Let's look at the more reasons to choose us-
We Deal in all Scrap, Damaged, and Wrecked Vehicles
Fast Green Car Disposal
All Makes & Models are Invited
Free Non-Obligation Second-hand Cars Inspection
Sell Your Registered or Unregistered Cars in few Hours
Same Day Pickup and Instant Cash Payment
Best Possible Quick Cash up to $13,000
No Hidden or Upper Limit Charges
Thousands of Satisfied Customers
Albion Wide Free of Charge Removals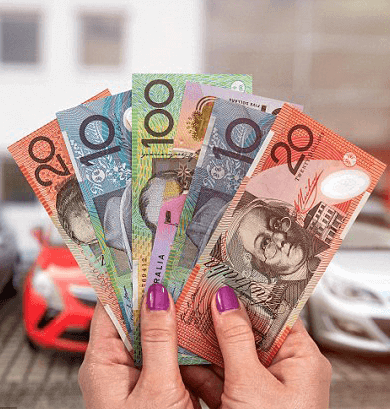 Free Dismantling Car For Cash Albion
Can you get top cash for scrapping your car? Thinking about it? The team of Albion Used Car Buyer dismantles all makes & models irrespective of any technical fault. Even though, our entire services are hassle-free & straight- forward. We have an experienced & skilled dismantling team for scrap or useless cars. They know all ins & outs of the dismantling of cars for their parts. We offer Cash for Cars in Albion for all mention brands–
Skoda
Mazda
Suzuki
Nissan
Lexus
Renault
Peaugeot
Ford
Mitsubishi
Land Rover
Range Rover
Alpha Romeo
Mercedes Benz
Chrysler & many more!!
Eco-Friendly Cars Wrecker Albion
Thinking of disposing of your wrecked or unwanted cars safely? If yes then, you will not get the Best & Professional Team like Albion Green Cars Wrecker for Cash!! We do have all the equipment's for safe & sound wrecking of vehicles. Addionally, we have all applicable licenses & insurance needed for eco-friendly wrecking services. Scrap or abandoned vehicles are full of hazardous chemicals that can pollute the environment. Thus, don't let your vehicle keep sitting around your garage or dump in landfills.
Free Cars Removal Albion Wide
Searching for Free Cars Removal for Cash Near Me in Albion? There no need to look around anymore!! We have towing team of truck drivers in all locations of Albion & come to your place once you call us. Moreover, there are no hidden charges for walking extra miles for you. Isn't Sounds Interesting? You are going to deal with a certified & registered car removal firm & thus, the entire process is hassle-free. Whether you have heavy commercial vehicles or light cars, we tow it away to our business location. Schedule Free Car Pick-up Right Away!!