Get Cash For Your 4WD Today
We offer the highest price up to $13,000
We offer cash for your cars, vans, trucks, Utes, 4wds
No vehicle is too big for us and that includes 4WD
We buy any and all 4WD brands
We give cash to the 4WD removal on the spot
We go green and offer an eco-friendly 4WD recycling service
Cash For 4WD Brisbane
Planning to Sell your old, wrecked, or scrap 4WD? We offer top cash up to $13k for 4WD Brisbane
Brisbanecash4car has been working in cash for 4wd industry for decades, offering car removals, cash for car & cash for scrap trucks. Are you struggling with 4WD in your driveway that is beyond repair? It might be becoming a bit of eyesore & posing risk. Isn't it so? Therefore, it's high time to get rid out of it & make some top cash from it. Make sure to thoroughly quest for reliable & authorized 4WD buyers. Don't influence by the words of dealers until you research of your own, however, distance always lends charm to the viewers. Always check the feedback & authenticity of car removals in Brisbane.
We are authorized & registered 4WD buyers in the whole of Brisbane & promise to offer top cash up to $13000 instantly. Our towing driver comes to you and check ownership documents and then pay you. Call us now at 07 3082 6442 or Request for an online quote!!
Get Cash for Used 4WD on Spot in Three-Simple Steps
The entire process of our company is hassle-free & simple. Don't get bemused & let's have a look at our downright steps for getting top dollars.
Request A Free Quote
Request for an online quote or call us at 07 3082 6442!! You will enjoy the best unbeatable cash anywhere in Brisbane. In this valuation, our support team asks you a few questions related to your 4wd so that we can offer you a genuine offer.
Quick Response and Custom Support
Once you call us, we'll get back to you on the phone call for discussion in 60 seconds. We'll schedule a car removal asap.
Free Car Removal and Hauling in Brisbane
Like our offer? If the answer is yes then, we come to your location to tow away the vehicle and pay you on the spot regardless of any condition. Make sure to have ownership documents to complete the process quickly.
Sell My Car Brisbane – Thousands of Satisfied Customers
Should you sell your car right now or later? Perplexed about it? Mark our points – The value of a car depreciates very fast!! If you want to desire top cash then, you have to sell my car Brisbane quickly. Or Else, the sooner or later you need to sell the unroadworthy vehicles. Otherwise, it will occupy the valuable space on your property. After all, you are getting top cash up to $13k from us, then, why haven't you booked an appointment with us yet?
If the expenses of fixing up exceed the worth of your 4Wd then, it's the indication of letting go of the vehicle. We offer you the most competitive price regardless of any brand. 4WD Removals accept Kia, Audi, Ford, Isuzu, Hyundai, Mazda, Jeep, Suzuki, Mercedes, Holden, Toyota, Mitsubishi, Volvo, Acura, BMW, Volkswagen, Range Rover, Land Rover, and all others.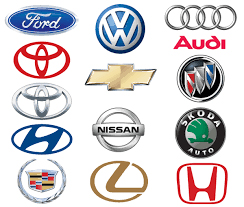 Our Cash for 4WD Process Includes-
Professional & Skilled Technicians
The pick-up time as per your choice
Get Top Cash or transfer in your bank account
All Makes, models or age accepted
Free towing and a guaranteed top cash
400+ satisfied clients daily
Free Quick Online Quote
Promise of Streamlined and Prompt Service
The main highlight of our company is a quick & speedy process. We'll never let you down for the delay process. At Brisbanecash4car, you don't have to wait for the buyers to call you back. Once we receive the acceptance of the offer, we'll tow away your vehicle and pay you cash right in your hand. The whole process is straightforward & proffer the same day removal.
The Dismantle, Dispose & Recycling Process
The vision of our company is green auto recycling & make the eco-friendly environment in Brisbane surroundings. We work under the considerations of environment guidelines & regulations. Our wrecking yard has all equipment's for safe disposing of & recycling of wrecked 4WD vehicles. Firstly, we remove the parts of the vehicle in good condition, and secondly, we remove the fluids & other gaseous components that destroy the environment.
Need Instant Cash for Your Scrap 4wds? We're Just A Phone Call Away!
The entire process of our team is handled by our professionals ranging from towing of vehicles to wrecking. Before dismantling the vehicles, we check each & every part of it to ensure proper recycling or disposing of. You can easily rely on us for top cash for your scrap 4WD. Our astounding reputation in Brisbane is the result of our all support team. We are dedicated & honest in our work. Feel free to ask your queries & get in touch with us soon!!