Cash For Cars Gold Coast
Free Online Quote Valuation
Green Disposals & Recycling Process
All Makes & Models are accepted
Sell Registered or Unregistered Vehicles in few hours
Same Day Removals & Cash up to $9,999
No Hidden & Administrative Charges
Hassle-free Process
Free Paperwork
Sell Your Car for Cash to Brisbane Cash 4 Car in Gold Coast
Whether you would like to sell your scrap car or want used auto parts in Gaythorne, then Brisbane Cash 4 Car is the best place to approach. We specialize in offering a Complete eco-friendly vehicle disposal service, free scrap car collection & competitive prices paid. We Pay the highest possible amount of Cash For Cars Gold Coast up to $9,999. Being a fully authorized and licensed auto recycling facility, we are the best dismantlers for all end-of-life vehicles. Call Now 07 3082 6442 or "Get Quote Now" appearing on the top of this page.
Free Removals for Cars, Trucks, Utes, SUVs & 4x4s
If you are looking to remove junk vehicles for cash in Gold Coast or its surrounding areas, we are here to schedule free car pick-up. All you need to do is take our free online quotes by informing us of the all information i.e., Make, Model, Year, odometer meter reading & mileage covered up. Based on your details, we offer cash quotes in no time & then it's up to you to accept the quotation or reject. However, it's obligation-free & we don't pressurize our clients to accept the quotes. We are the Professional Cash for Cars Near Me Gold Coast business on which you can count on.
If you get satisfied with the quotes, then make sure to park the vehicle in an open yard. In addition, you must have a Photo ID, Vehicle Identification Number & Ownership Verifications Documents. So, whether you have Old, Junk, Damaged, Unwanted, Or Scrap Cars, we'll take it away right off your property.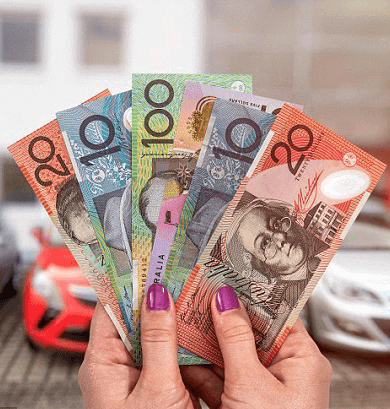 Three-Simple Steps to Sell Your Scrap Car
Request a Quote
Get a free online quote in 60 seconds for the vehicle which is no longer worthy. You will get the best price quotes on used cars on the spot. Before calling, be ready with the details i.e. Make, Model, Year, Mileage Covered up & all accidental history.
Free Towing Gold Coast
We are committed to delivering Quick Response and Custom Support!! Once you accept our above quotation, we'll reach out to you at a time & place that's comfortable for you. Even though, you can re-schedule the removals if there is an emergency!!
Get Cash on the spot
Gold Coast Cars for Cash Professionals firmly believe in offering upfront cash before taking away the vehicle. We don't let our customers wait for a longer period. Let's discuss this with our experts today!!
Cash for all Makes, Models & Conditions in Gold Coast
We deal in all Japanese – Subaru, Nissan, Honda, Suzuki, Mitsubishi, Mazda, European– BMW, Audi, Volkswagen, Mercedes, Peugeot, Saab, American– Ford, Jeep, Buick, Chrysler, Cadillac, Dodge, Holden & Korean– Hyundai, Kia, Daewoo, Ssang Yong vehicles. Even if you have more than 15 years old car, then we'll still provide you with an excellent amount of cash right in your hand. Have a vehicle without a roadworthy certificate? No issues at all; however, we are committed to buying it on the spot. This way, getting cash for your unwanted cars becomes a piece of the cake when you choose us in Gaythorne.

What Do Gold Coast's People Choose Us Over Others?
Technically Skilled In-house Team of Professionals
Free Used, Scrap, Abandoned Car Removals
Free Quick Cars for cash Quotes In 60 Seconds
Green Car Wrecking Services Gold Coast
No Hidden Charges
All Makes & Models are accepted
Sell Registered or Unregistered Vehicle in Just 24 Hours